Hugo Chavez: Death of a Petro Daddy
By Debbie Ransome
Just as Venezuelan supporters of Hugo Chavez prayed and cried when he returned home after a series of cancer-fighting treatments, so, too, Caribbean countries looked on as the architect of the region's biggest fuel-based alliance lay dying in Caracas.
President Chavez's Petrocaribe programme has channelled billions of dollars' worth of cheap oil to countries across central America and the Caribbean, benefiting as many 70 million people. That makes him one of the region's biggest sugar daddies - or rather, petro-daddies - of all time.
It wasn't the first wave of politically motivated largesse to swamp the Caribbean. Before Petrocaribe, a number of Caribbean countries had already shifted alliances several times: from their traditional colonial links with Britain and Spain to Cold War alliances, then later currying favour with China, Taiwan or Japan as expediency dictated.
But no alliance has matched the
level of subsidy
provided by the late Mr Chavez through his 18-nation programme, which entered its seventh year in June 2012.
Most members of the 16-nation
Cariforum grouping
are Petrocaribe members except for Trinidad & Tobago, Barbados and Montserrat.
The Petrocaribe alliance countries pay as little as 5% upfront for their market-priced Venezuelan oil. The remainder is to be paid over 25 years at a 1% interest rate.
The
Petrocaribe website
describes the alliance as "energy for union", adding that it provides "for energy security", "fighting poverty", "food security" and "fair trade".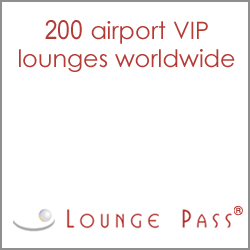 Participating Caribbean countries are Antigua & Barbuda, Bahamas, Belize, Cuba, Dominica, the Dominican Republic, Grenada, Guyana, Jamaica, St Kitts-Nevis, St Lucia, St Vincent & the Grenadines and Suriname.
In addition to the direct oil deal, Petrocaribe also funds, through its Alba Caribe Fund, projects in health, housing, tourism, education, road infrastructure, agriculture, sports and sanitation.
The Petrocaribe deal became vital as oil prices soared to nearly $100 a barrel which, according to the World Bank, could have cost island nations about 13% of their GDP for oil imports.

Venezuela reportedly provides over 100,000 barrels of oil a day to Cuba – that's about half the island's petroleum needs.
Cuba, in return for its Petrocaribe resources, has provided a stream of doctors and teachers to work in Venezuela over the years, earning Cuba an estimated $6bn a year.
Mr Chavez, until he was flown to hospital in Havana in December 2012 for a fourth operation, had overseen the export of $3.6bn of oil to Cuba in 2011 via Petrocaribe.
Cuba had itself sought its own source of oil with the help of Venezuelan expertise in 2004, but reportedly found dry wells.
Many credit Cuba – specifically Fidel and Raul Castro – with the advice over the years which has helped fuel Mr Chavez's longevity in office.
One Cuban-American economist told Britain's Telegraph newspaper that the drying up of Venezuelan subsidies to Havana would be "disastrous".
 "If this help stops, industry is paralysed, transportation is paralysed and you'll see the effects in everything from electricity to sugar mills," Carmelo Mesa-Lago said.
Professor Anthony Bryan, a senior associate for the Center for Strategic and International Studies (CSIS) in Washington, said that Cuba would be the first casualty if the plug were pulled on Petrocaribe.
"Cuba will die on the vine," Professor Bryan told Caribbean Intelligence©.
He added that any closure of the Cuban part of the programme by a post-Chavez Caracas could trigger a "humanitarian crisis" for Cuba.
Post-Chavez support for Petrocaribe
In the run-up to the presidential election in October last year, Venezuela's opposition had made it clear that Petrocaribe would be a programme they would end on taking office.
The programme has a one-month cancellation clause. 
However, hemispheric specialist Prof Bryan says that Petrocaribe is today bigger than Mr Chavez alone.
"It's really a Chavez programmes but that has morphed into Chavismo," he told Caribbean Intelligence©.
Prof Bryan added that it would be a "tough call" on whether the programme would survive Hugo Chavez.
He estimates that Petrocaribe has saved member countries more than $1bn over its seven-year duration.
But he also points out that it has been the "greatest debt accelerator for its members" in the long term.
"Venezuela has become the largest creditor for Petrocaribe members," he added.
On the other hand, as Prof Bryan points out, the programme has saved some Caribbean countries "from collapse".
Venezuela has separate supply agreements with China and Cuba and exports 400,000 barrels per day.
The bottom line, Prof Bryan explains, is that "Venezuela is giving away one-third of its oil production at below market prices".
An incoming government would naturally be looking at balancing its books, he told Caribbean Intelligence©, but politically, the deal does allow Venezuela a strong place and a lot of goodwill.
"Any new government will take politics into account," he said.
On this basis, Prof Bryan believes that Petrocaribe will survive "in some form for a while".

 If the programme ends completely, he estimates that the Dominican Republic would "not be affected that much", although it would need to find resources to replace the
30,000 barrels of oil a day
fuelled by Petrocaribe.
Filling the vacuum
"For the rest of the region, I can only see economic disaster," Prof Bryan told Caribbean Intelligence©.
The way out, he believes, will be for Petrocaribe member countries to seek generous arrangements with Trinidad & Tobago and Mexico.
"They [Trinidad and Mexico] would have to come very generous to pick up the slack and I don't know if they can," he predicted.
Petrocaribe, he sums up, has been "helpful" for member countries, but ultimately a "comfort zone" and "not a model for the future".
Caricom, he adds, needs a "clear vision of energy co-operation".
Caricom and Cariforum will need to integrate their energy policy into trade, investment and security plans and this should have started 20 years ago, he says.
"That [the integrated policy] takes time," he told Caribbean Intelligence©.
But that might be exactly what Caribbean countries could get in the power vacuum left by the larger-than-life figure of Hugo Chavez, who has dominated Venezuelan politics for over a decade.
Much wheeling and dealing is expected, not just from Venezuelan politicians, but also from the
Cuban officials
who haunt Caracas' corridors of power.
Add to this the growing consolidation of power by Chavistas that took place  during President Chavez's prolonged illness.
"Chavez's matchless talent at speaking to the poor in Venezuela – together with the billions of petrodollars that have been spent on  social programmes – have earned him a quasi-religious reverence from his followers," wrote Venezuelan specialist Stephen Gibbs in the 3 March edition of the
Observer newspaper
.
He quotes a lawyer in Caracas as saying that "the process of beatification has begun".
Caribbean nations can only hope that any unravelling of Petrocaribe will take some time.
Related articles: