Andy Fraser - All Right Now
By Colin Babb, writing from London (August 2013)
Tweet
"It's not a true story, a biography, or politically or socially motivated. It's just a good pop-rock song with fantasy lyrics. It's all simple stuff with a three-chord trick that really works!"
That's how Andy Fraser describes All Right Now by Free, the influential 1970s English rock band. [
All Right Now: The Collection
].
Andy was the co-writer of All Right Now and the band's bass guitarist.
The song was released in 1970 and became a number one hit in more than 20 territories.
All Right Now, with its instantly recognisable guitar riff introduction and anthemic chorus, has long established itself as a rock music classic and is regularly played on radio stations around the world.
Guyana and London
Andy Fraser was born in 1950s London to a Barbadian/Guyanese father and an English mother. Andy says that his father's musical tastes have subtly influenced the music that he has recently produced.
"My father was born in Barbados and raised in Guyana and is of mixed European and African ancestry," he says.
"My dad married my mother, who was an English RAF cadet, in the Caribbean. My older sister was born in Guyana and not long afterwards they moved to England.
"I inherited from my father a sense of calypso and reggae which, as I've got more in touch with myself, has come out quite naturally in me. I just about remember steel band music being played in the background in the house," Andy recalls.
"Some of that has, much later, pressed a button or something in me which I can now relate to. A lot of my recent songs have a bit more of a calypso or reggae rhythm."

Early beginnings
Andy, being a rather precocious five-year-old, asked his mother to buy a piano for him to play at home. His mother bought the piano, but only after Andy agreed to listen to her advice and take piano lessons.
"I was classically trained on the piano and played Beethoven like a parrot from the age of 5 to 13!" Andy says.
"I then became more assertive, grew my hair, play guitar and wanted to become a rock star.
"I found that playing bass guitar was something that I could do in my sleep. You could play me any song once and I'd be able to play the bass."
Caribbean music scene
Andy soon received a completely different type of musical education in London nightclubs.
In the mid-1960s, as a 13-year-old schoolboy, he began playing with bands in West Indian social clubs.
It was an experience that he fondly recalled when he told his story to Caribbean Intelligence©.
"I really learnt a lot of the fundamentals of music by playing in these places till two o'clock in the morning.
"There was always plenty of Caribbean food being served and it was a time when everyone smoked. The clubs were always very hot and crowded, but I loved seeing all the bodies swaying to the music when I played my bass.
"The audiences were always entertained by me, as a 13-year-old boy, playing the bass guitar quite naturally to Wilson Pickett, Sam and Dave, ska music or Sonny Boy Williamson. I was a bit of a gimmick."
How did Andy's family react to him playing in smoke-filled nightclubs and coming home hours before having to attend school the following morning?
"Well, you can imagine how my mother felt about this, with me playing in clubs till very late and missing the last bus home! But even before I joined Free, I was bringing in some serious money. So my family began to think, 'Well, this music thing sounds OK!'
"My mother worked three jobs to support four kids [Andy's brother and two sisters] after my parents divorced, but I was soon able to pay my way and buy my mum her dream house and a car."
Joining Free
Andy's next major step was to convince the three existing members of Free to take him on as a bass player. The band had auditioned 15 to 20 bass players, but after Andy played for them, they liked what they saw.
He immediately revealed his plans to make a mark on the band and share the experiences he'd gathered as a teenager in the music business.
"I was 15 when I joined Free and, although we were all teenagers, I was the youngest.
"When they said, 'Yes, you're in,' my reply was, 'OK, I'm the leader.'
"You should have seen the smoke coming out of Paul Rodgers' [Free's singer and co-writer] ears and the other guys biting their lips!
"They were leaders in other areas, but I liaised with promoters and booking agencies, told them how it went, how much you should charge and collect the money."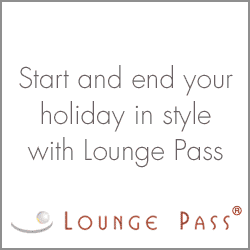 Island life
Free eventually released albums and singles for Chris Blackwell's Island Records.
Island was set up in Jamaica before relocating to Britain. It was also the record label that was home to Bob Marley and the Wailers.
"Chris Blackwell had the highest integrity of all the people I've worked with in music. He was very bright, sensitive and highly attuned to what was going on around him," says Andy.
"He had a good measure of what worked with Free and Bob Marley. He would suggest rock guitar and other things on Bob Marley's music that could translate reggae for the average British radio listener."
Chris Blackwell also played a key role in convincing Andy and Free to release All Right Now as a single.
Andy considered it to be "a throwaway song" and not to be taken seriously.
Birth of a song
The song was born out of an attempt by Andy to raise his band's spirits after a disappointing concert.
"We were playing a college in Durham [in the north of England], got lost in the rain and arrived in a foul mood. The venue could hold about 2,000 people, but only 34 turned up," he says.
"In situations like that, we just got on stage, played for ourselves and could be very good. But we were horrible, so when we got back to the dressing room, there was complete silence.
"To break the tension I starting singing, 'All right now, come on, it's going to be a new day tomorrow.' Everyone then started tapping along and harmonising and that was the inception of the song.
"When Chris Blackwell wanted to release All Right Now as a single we said, 'You can't be serious!' That was one of the few arguments he won with us and he turned out to be right."
Writing and performing
Andy's songs have been covered by a wide range of singers including Bob Seger, Etta James, Frankie Miller, Rod Stewart, Paul Young and Joe Cocker.
"The good thing about that is that they are all great singers. You can't be paid a higher compliment than if a really good singer wants to sing your song."
In recent years Andy has been involved in a range of projects with his music company McTrax, some of which have involved his two daughters.
He's writing, producing, performing, releasing music and has high hopes for Tobi, a young vocalist and guitarist signed to McTrax.
Reconnecting with Guyana
One of his other main ambitions is to return to tracking down his family connections in Guyana.
"A lot of my family moved over here [the UK], but I still want to go to Guyana to track things down. I want to find out more about my family and take a closer look at the Fraser clan in Guyana," Andy told Caribbean Intelligence©.
"One of my aunts [father's sister] lives in Venezuela, so I also want to track down her details and visit her. I had someone who was helping me to track my roots and history in the Caribbean and include it in a book, but it didn't get very far.
"Some of the Frasers in Guyana were plantation owners during slavery. So I've got mixed feelings about taking a look at plantation links with my family. But I still want to find out where that all came from."
Fighting back
Andy retired from music for nearly two decades during the 1980s and 1990s because of a set of serious personal and health issues that he wanted to confront.
He documents this period of his life and over 40 years in the music business in his recent book,
All Right Now
: Life, Death and Life Again.
Andy describes the book as "a human interest story about a musician, as opposed to a music book rockumentary".
"The book includes everything I've witnessed and gone through in the music industry. It shows you the pitfalls of celebrity and believing your own publicity," he says.
"I hit a wall for a long time, as I had to deal with coming to terms with my sexuality and dealing with very serious illness. I was still writing songs, but it was all in private.
"To stand on stage, you have to feel comfortable in your own skin and for a long time, I couldn't do it. But I've come back, been given a second chance and want to feel worthy of whatever comes next."
Tweet
[Editor's note: This interview took place in mid 2013. Andy Fraser died on 16 March at the age of 62].
Weblinks
Feel Free to buy Andy's book:
ALL RIGHT NOW: LIFE, DEATH AND LIFE AGAIN